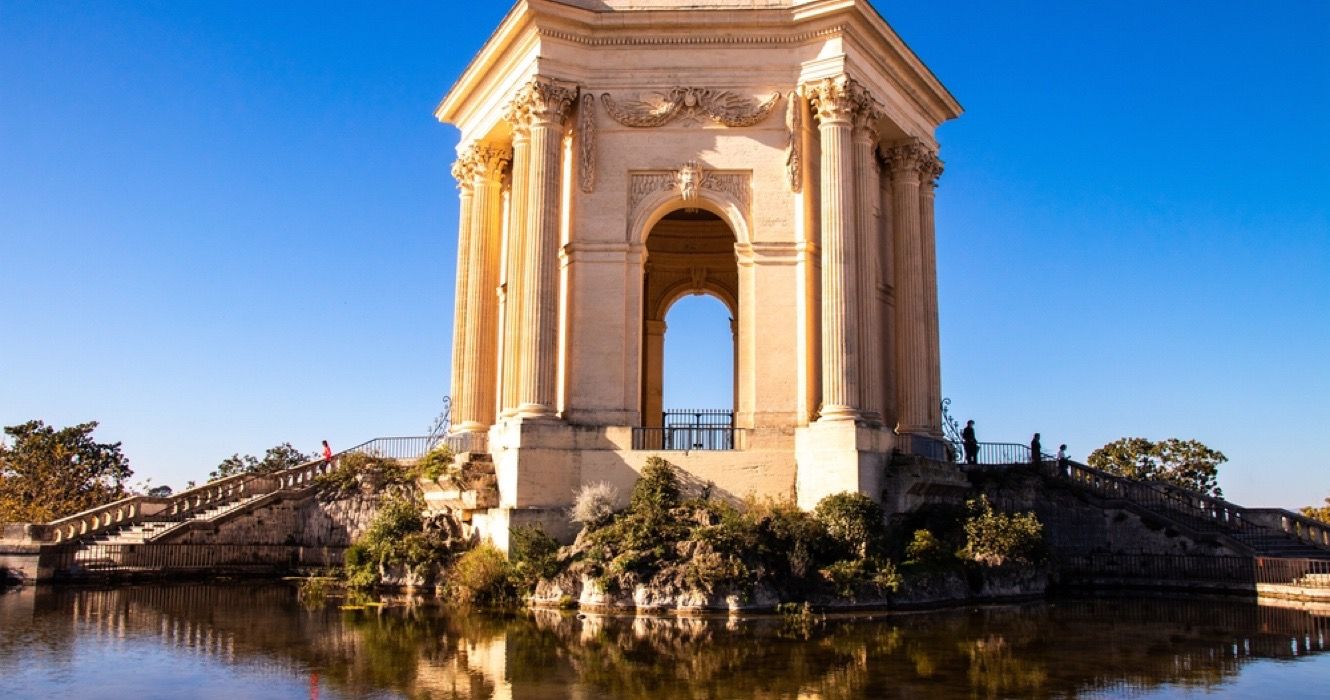 Are you visiting France? Make sure to explore these 8 best cities
France is the most visited country in the world for many reasons. The country offers plenty for travelers to explore – from diverse culture, food and history to beautifully scenic attractions, including sandy beaches, rolling vineyards and fairytale castles. France boasts of many beautiful travel destinations to visit and explore. But travelers looking for a piece of French culture visit the best cities in the country. Have you already decided to visit France? Do a little research on specific places to explore in each city. Each of these cities offers a unique and different experience. Be sure to explore these cities and discover the unique characteristics of each.
Related: Traveling to South Africa? Visit these 10 vibrant cities
8


Paris

Should we present the Capital of France? Not really! Paris is always charming and worth exploring at any time of the year. Nestled in the northern part of France on the banks of the Seine, the cityscape of Paris is truly a dream destination. The fashion capital of the world has a lot to offer travelers – from stunning parks and museums to restaurants and cafes serving the most delicious French dishes. The city offers a range of activities to discover the rich culture of France. The spectacular Eiffel Tower, Notre-Dame Cathedral and the Louvre Museum are some of the city's most exciting sights, attracting families, historians, couples and photographers.
7


Lyons

If one is looking for a place in France with endless opportunities, look no further than Lyon! The 2nd largest city in the country is a major UNESCO World Heritage Site founded over 2000 years ago – and is located at the confluence of two rivers; Rhone and Saone. Famous for being the culinary capital of the world, we never get tired of this city. Although Lyon does not receive as many visitors as Paris, the oldest ruins, beautiful Renaissance houses, medieval quarters and many other cultural treasures await those who visit the city.
6


Nice

Located on the Côte d'Azur (the French Riviera) in France, Nice has a lot to explore and is definitely worth every penny! Considered the jewel in the crown of the French Riviera, it offers a spectacular space for artists, celebrities, explorers and adventurers. With a splendid year-round climate, a spectacular waterfront (Promenade des Anglais), thriving natural scenes, vibrant culture, delicious food and museums rich in Franco-Italian architecture – Nice is a destination not to be missed. .
5


Bordeaux

While the jewel of southwestern France is known for its high-quality wines dating back to the 8th century, this city has plenty of other attractions waiting to be explored. The 6th largest city in France is dazzling with elegant architecture, beautiful vineyards, restaurants, bars and cafes. While visiting the city's thriving vineyards and wineries tops the list of things to do in the surrounding area, a taste of some of the most delicious dishes isn't something travelers would want to miss.
4


Marseilles

Marseille is a perfect tourist destination and has a rich history dating back to 600 BC (the Greek age). In France's 6th largest city, travelers have delicious street food, music, dancers and various art exhibits to discover. The city is known for its iconic museums where travelers can visit and gain insight into the history and culture of the local people. They can then set off to explore the famous Calanques National Park and have a fascinating experience of nature. Marseille is an ideal adventure destination for rock climbing, boat trips, hiking, swimming and kayaking.
3


Nantes

If you were looking for a perfect place for a city break, Nantes is the ideal destination. With a vibrant culture, architecture and tasty cuisine, Nantes is an impressive city to explore. The city has rich cultural treasures, including Nantes Cathedral, a historic monument that took more than 457 years to build. Nantes is obviously progressing and has many other attractions that every traveler should visit and explore.
2


Strasbourg

Strasbourg is the capital of the French region of Alsace and has a rich culture of France and Germany as it is located at the crossroads of countries. When travelers visit Strasbourg, locals may speak in German or French, even if they are in France. The town is also a perfect place to explore the Alsace wine route and offers a wide variety of dishes from both cultures to taste. One of the most enjoyable things to do in this town is to attend one of the Christmas markets, where locals sell food, beautiful handicrafts, and Christmas decorations. The Christmas markets offer a great festive experience and are considered to be one of the oldest Christmas markets ever held on French soil.
Best times to explore: Spring, summer and December
Related:
10 interesting markets to visit in Egypt
1


Montpellier

Located in the south of France, Montpellier is the fastest growing city in the country and is known to be very cosmopolitan. The city attracts many tourists due to its immaculate buildings, beautiful hotels, grand mansions and a nearby beach that is ideal for relaxation. The city is also home to several magnificent squares, including the Place de la Comédie. Montpellier offers travelers easy access to some of the most beautiful beaches in France, such as Plage de Maguelone and Carnon Plage. Visitors have every reason to visit this vibrant city and explore the best it has to offer.
10 Things Every American Does Wrong When Visiting France (And What To Do Instead)
Read more
About the Author