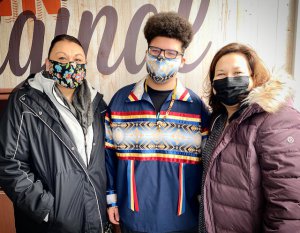 Frank Panabaker's Student Reflects on OLA Pages Program Experience
---
I have tried to capture my experience at Queen's Park as a Legislative Page and my journey to get there.
That's it…
My name is Daunte Hillen and I am currently a Grade 8 French Immersion student at Frank Panabaker South learning remotely. Go Pumas!
As a student who wanted to make the most of my graduation year, I was interested in applying for the Ontario Legislative Page Program offered at Queen's Park in Toronto. This was a short application that included an essay and a few other requirements including a level 4 academic average, community involvement, and other additional interests. It is open each fall and spring to all Ontario students in grades 7 and 8 and its duration varies depending on whether the Ontario government is in session and at the pleasure of the House. My term was for three weeks from February 22 to March 10, 2022.
During the ongoing COVID restrictions, the program was slightly modified and the term I was chosen for saw only 13 successful applicants, all in grade 8. A typical cohort was usually 22 pages selected and from both grade levels.
My journey to get there started before I even knew it. During my college years, I always wanted to get involved in the community and in my school. I saw firsthand how important the voice of students is and can change things for the better in a democratic way. I have benefited directly from the help of others who have helped me speak out, including educators, staff, and other students and parents. However, it was the summer of 7th grade that really helped me realize how I could get involved and stay involved.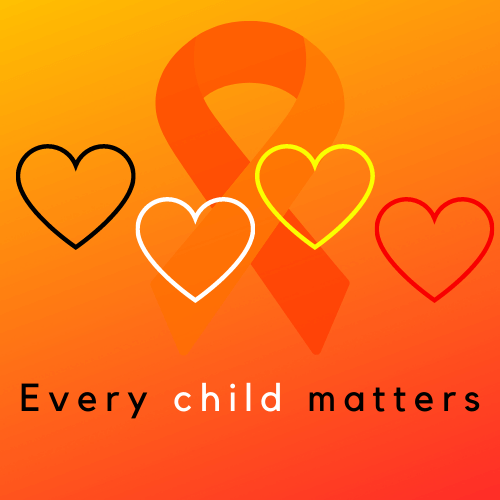 That summer, my sister and I practically attended the CAMP Power-Mohawk language program and that's when I heard about the HWDSB Aboriginal student-led group called CC:ROSE (Cultivating Community: Reclaiming our Spaces in Education).
Since grade 7 I have been a member of CC:ROSE and have grown so much mentally, culturally and spiritually thanks to the HWDSB staff, students, knowledge keepers, elders and the many guests involved at meetings, events and workshops.
It was the confidence I gained from the bi-weekly meetings that helped me write my application essay. It has never been my forte to write a lot, but there have been so many positive opportunities and experiences through this group that have made the 750 word max a challenge.
This year I was also selected to be a student senator representing Frank Panabaker South along with another student senator. We made some recommendations and stayed involved by attending virtual meetings with all of the other student senators on the board. We learned a lot about the processes, policies, and student administrator/Shakowennakará:tat positions at HWDSB.
Between CC:ROSE and the Student Senate, I have increased my desire to get involved and learn more about government, citizenship, and the legislative process. Hence the desire to be a Page.
The program itself has seen me put in a lot of time, effort and hard work inside and outside the Chamber. I quickly discovered that MPs drank a lot of water, had a lot of paperwork, and did so many things during their day that I didn't know before. The page's role is to support these activities and deliver all these items to the venue and Queen's Park. Many MPs spoke with such passion, heckled a lot and, most importantly, raised the concerns of their constituents. As Pages, we were expected to remain non-partisan and non-reactive during our role. It has been a challenge at times like when MLA Taylor mentioned Sherwood Secondary, MLA Mamakwa spoke about aboriginal issues or anytime a topic I had heard of before was brought up and discussed. I also remember one time when I unconsciously said "Merci Madame" to a provincial deputy, which led to a solid conversation in French. I was worried that it might be partisan, but I was reassured that many government officials were bilingual, regardless of party!
As for my day, it started waking up at 4:30 a.m. with a 6:13 a.m. GO train ride to Toronto Union Station, followed by the TTC subway to Queen's Park. I was in uniform and on duty from 8:00 a.m. and some days ended at 4:30 p.m. and other days at 6:00 p.m. I then repeated the route back home to do it again the next day. I'm grateful for the seamless transit systems and technology that kept me on track, in the right direction, and never behind. I used my weekends to relax and go to baseball clinics with the West Mountain Baseball Association, my favorite pastime.
During the three weeks, we were taught by an amazing teacher, Mr. G, who supported our math homework (Thanks Ms. Rutter) and taught us in-depth lessons on the legislative process similar to those taught in the curriculum of 10th year. We also had the support of Paula, Extraordinary Page Coordinator and MB I cannot forget to mention that we were also instructed, before the start of our mandate, to know the full names of the 124 deputies, the ministerial titles, the electoral districts, party affiliation and where they sat in the House. We were tested the first week and must have gotten at least 80% or more.
Luckily, my parents' and sister's hours of flashcards and quizzes paid off, and every day I implement the seating plan on both sides of the room. Unfortunately, some days MPs were absent or accidentally moved their seats.
I have to say that I have so many memories and highlights from those three weeks that I could go on. Some of the main ones were taking a picture and chatting with Monique Taylor, Hamilton Mountain NDP MPP (my constituency) taking a picture and chatting with Sol Mamakwa, Kiiwetinoong NDP MPP (indigenous mentor) meeting many other MPs (from all parties) , meet with the Party Leaders, the Speaker of the House and so many other government officials and staff. I enjoyed being the page captain twice where I marched in the procession with other page captains, the sergeant-at-arms carrying the mace, the president, the chief clerk and all the other clerks.
Although our schedules don't line up in Toronto, I ended up meeting with Sandy Shaw, NDP MP for Hamilton West, Ancaster and Dundas in Hamilton. My school is in his constituency.
I encourage any 7th or 8th grader who wants to learn more about government, community action, or how to get involved to consider the Page program. They also offer a program at the university level called Legislative Student Usher. They oversee the pages and perform additional duties, including the evening and night sittings of the House.
Thank you to the many people who have helped me on my journey and to those who have made this opportunity possible. I made so many new friends and discovered many career opportunities in local and provincial government.
Special shoutout to Kristina, Nancy, Vanessa, Elizabeth and everyone at CC:ROSE. Your sending, your support and your advice have carried me and continue to accompany me throughout this journey. You have encouraged me to work alongside others to achieve harmony, respect, understanding and reconciliation. I have often relied on your teachings and your words in carrying out my duties at Queen's Park. History can never be rewritten, but we can add our own lived experiences together.
Thanks also to my Principal, Ms. Evans, my teachers Ms. Ruetter, Ms. Huckson, Ms. Pietrantonio and the many educators who have encouraged me along the way. I am eternally grateful to have served in this role and look forward to continuing to learn more about civics in high school (Sherwood) and beyond. I hope more students will get involved in their own school communities and make recommendations and changes for the good of all. We all have a voice, a cause, a purpose. It's never too late to stand up for yourself, your friends, your class, your school and your community. Change is in all of us. The greatest gifts you can give are gifts of support and advocacy, covenant and caring.
Updated on Tuesday, May 31, 2022.