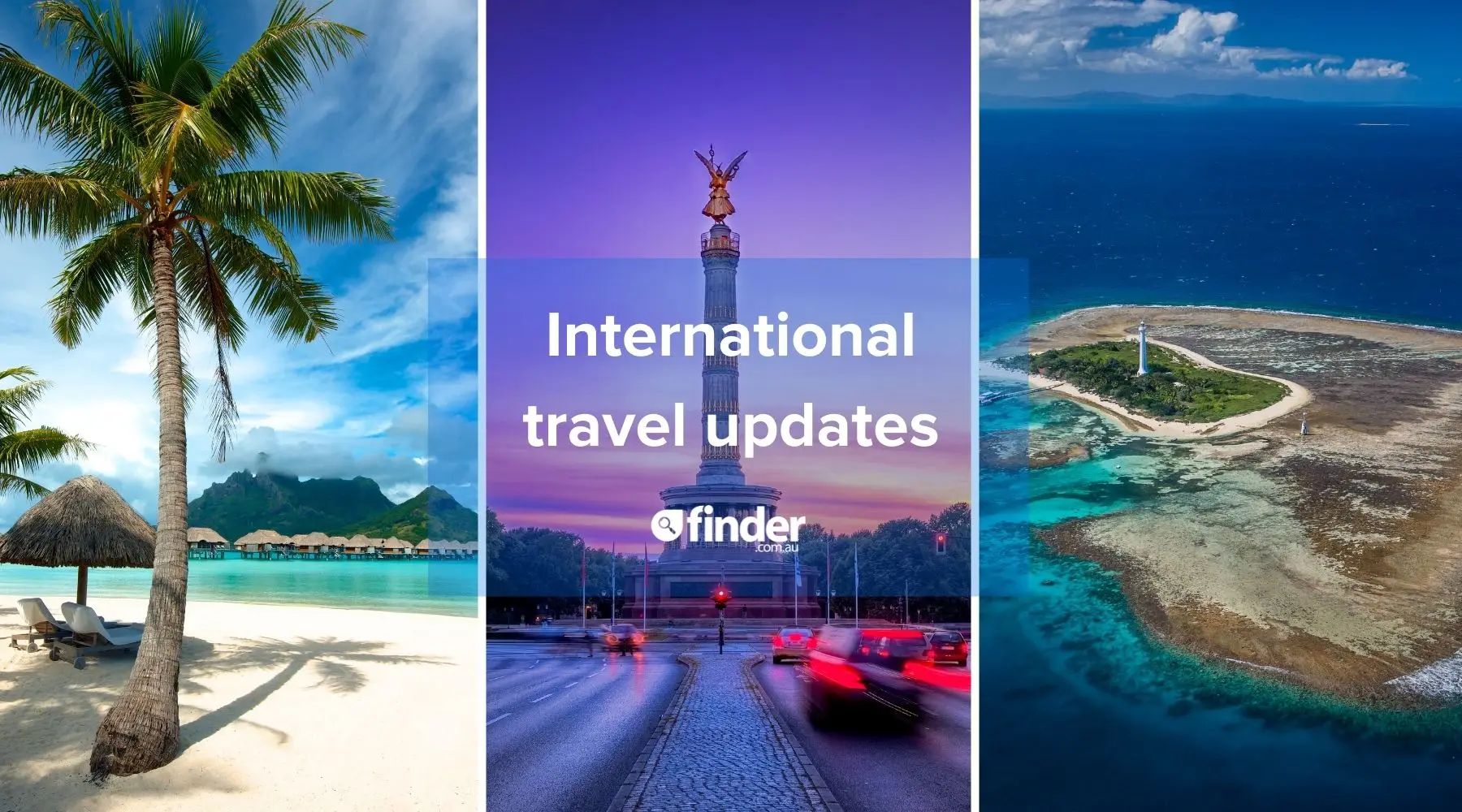 International Travel Updates: French Polynesia, New Caledonia, Thailand, Japan
Goodbye to pre-departure tests and hello to the reopening of more countries.
At this rate, it won't be long before international travel goes back to how it was before the pandemic (fingers crossed). Here are the main changes to foreign travel this month.
1. French Polynesia
What changed ?
French Polynesia has abolished pre-departure tests for vaccinated visitors. Visitors should undergo triple vaxxing if their second dose is more than 9 months old.
Unvaccinated Australians over the age of 12 must complete an RT-PCR test 72 hours before departure or an antigen test 48 hours before departure. They must also provide a compelling reason not to be vaccinated.
Unvaccinated minors under the age of 12 do not need to submit to tests or justify a compelling reason.
Although Australians cannot fly directly to Tahiti, they can fly via Auckland, New Zealand. Flights are available on Air New Zealand.
To do during your stay:
Book flights to Tahiti Book your hotel
2. New Caledonia
What changed ?
New Caledonia has followed in the footsteps of other Pacific island nations and scrapped pre-departure testing. This applies to vaccinated travelers from "green" or "orange" countries.
Australia is orange right now.
A RAT on arrival is still required for travelers 12 years and older. It must be taken within 48 hours of landing. It's free at pharmacies.
The 7 days of self-isolation have also been removed.
To do during your stay:
Book flights to New Caledonia Book your hotel
3. Thailand
What changed ?
Thailand's restrictions are easing again, with the country now scrapping quarantine or sandbox stays from May 1.
Vaccinated travelers only need to be screened upon entry without any pre-departure or arrival testing. Unvaccinated children under 18 can skip quarantine when traveling with vaccinated parents.
All other unvaccinated persons must provide proof of a negative RT-PCR or a professional Antigen Rapid Test (ATK) kit within 72 hours of arrival. Otherwise, they must do a mandatory 5-day quarantine.
All international travelers should always apply for a Thailand Pass before arrival. This includes presenting proof of vaccination and a $10,000 health insurance policy.
To do during your stay:
Book flights to Thailand Book your hotel
Check out our guide to traveling to Thailand from Australia.
4. Japan
What changed ?
In late May, Japan held a small tourism trial accepting 50 visitors from low-risk countries to test the waters.
Now the Prime Minister has announced he is extending this, allowing visitors from 98 countries, including Australia, to enter the country from June 10.
However, tourists will need to be booked for a group tour to enter.
To ease the influx of visitors, the number of international arrivals allowed daily will increase from 10,000 to 20,000 on June 1.
To do during your stay:
Book flights to Japan Book your hotel
Check out our guide to traveling to Indonesia from Australia.
5. Germany
What changed ?
As the European summer break approaches, Germany is easing its entry restrictions from June 1. But there is a catch: it is only for 3 months.
Until the end of August, visitors will no longer have to present proof of vaccination, negative test result or proof that they have recently recovered from COVID-19.
Masks are still mandatory on flights to Germany.
To do during your stay:
Book flights to Germany Book your hotel
Other updates
Philippines: Following eased restrictions for fully vaccinated travellers, Cebu Pacific is resuming its Sydney-Manila route, offering 3 times weekly flights from July. Flights are on sale for $299 until June 9 for travel between November 1, 2022 and May 31, 2023. Find your flights through Skyscanner here.
New Caledonia: Qantas is resuming direct flights from Brisbane and Sydney to New Caledonia from June 4. Brisbane flights will be weekly and Sydney flights 3 times a week. Flights from Sydney will increase to 4 times a week from August 13.
Missed last month's updates? To catch up.
Ready to go abroad? Find out where to book PCR tests for travel and all our latest travel deals.