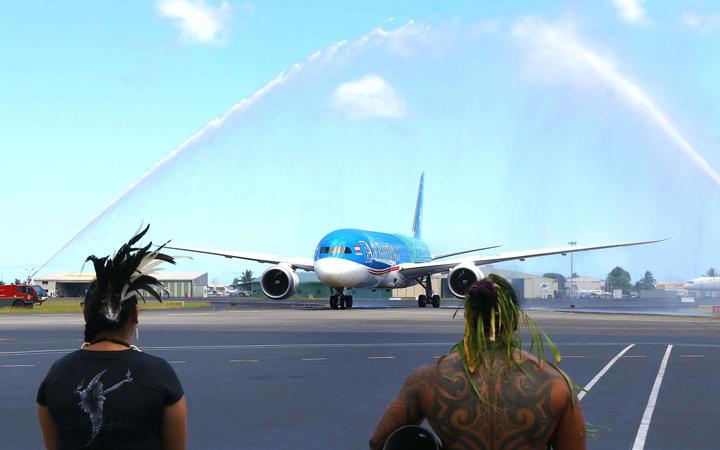 New travel regulations in French Polynesia
New regulations have come into force in French Polynesia for those wishing to travel to France.
From this week, travelers will have to prove on departure from Tahiti that they are fully vaccinated and provide a sworn declaration that they have no symptoms of Covid-19.
The French high commission said that unvaccinated people will still be allowed to travel in an emergency but need a certificate from the high commission as well as a negative test carried out less than 72 hours before departure.
These travelers should also confirm that they can be screened and screened on arrival and accept possible isolation advice.
The high commission said a recovery certificate alone would not be enough to be allowed to travel to France.
Given the decline of the pandemic, the authorities have decided to relax the restrictions from this weekend on the condition that the epidemic does not worsen any further.
Cultural events will again be authorized but a limit of 500 people will apply.
Cinemas can accommodate the public but only fill their premises 50 percent.
However, a seven-hour curfew remains in place, limiting evening cinema screenings and affecting hotel establishments.
In the coming days, meetings are planned with sports and event organizers to determine the modalities for resuming activities.
The number of hospital patients with Covid-19 fell below 100 after peaking in August when more than 400 were in care.
Dozens of people hospitalized are suffering from Long Covid, which prompted Paris to send 14 more health specialists to help with their recovery.
Protests are expected to continue
Several groups opposed to a local vaccination requirement have vowed to continue their protests until the law is withdrawn.
The law, passed in August, will enter into force in three weeks unless it is rejected by France's highest administrative court, which is examining several challenges.
It applies to health personnel and people in contact with the public.
Although widely supported by the government, he was denounced by some opposition politicians but also by the president of the assembly and mayor of Bora Bora, Gaston Tong Sang.
He insists the vaccinations should be voluntary, saying he has gained immunity after contracting Covid-19.
Protests against government policy were held on several islands but drew the largest crowd in Tahiti.
Among those addressing the meeting was a retired doctor, Jean-Paul Theron, who was in conflict with the authorities over the prescription of ivermectin.
He faces criminal prosecution after an altercation with a bailiff but said he would ask High Commissioner Dominique Sorain and the public prosecutor here Leroy to prevent him from doing his job.
Dr Theron said that during his arrest one of his patients died and for this he will sue senior French officials.