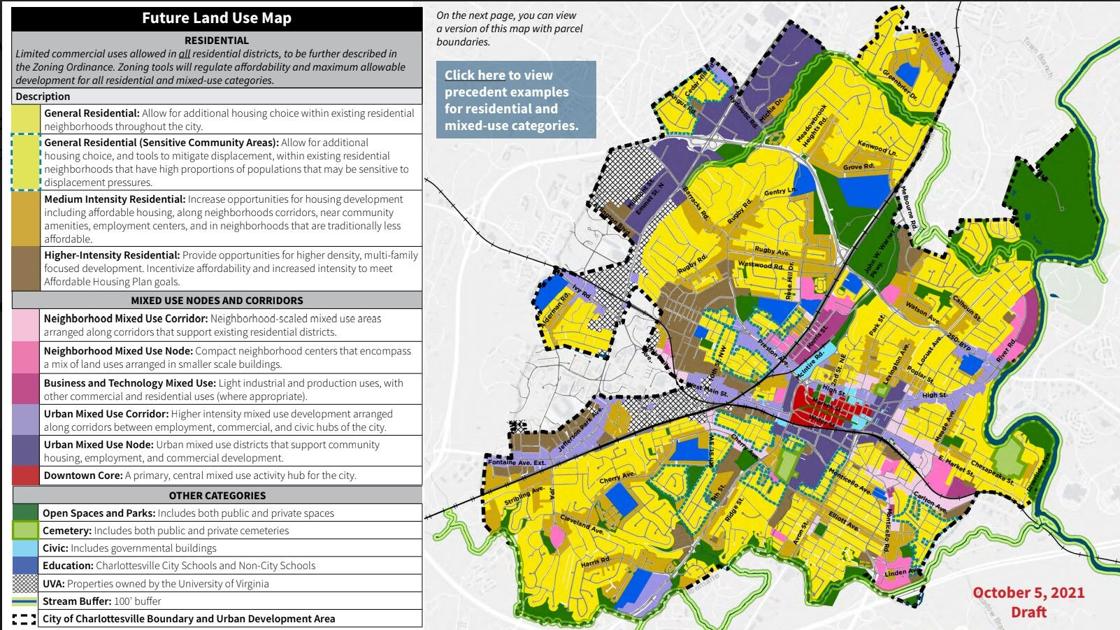 Planning Commission recommends future land use map for municipal council approval | Local government
Others, including affordable housing advocates, criticized the map project for not providing enough opportunities for increased density and affordable multi-family housing.
According to Jenny Koch, project manager at Cville Plans Together, the team received more than 2,300 comments on the May version of the map. The changes noted in the September draft were made taking into account some of these comments.
The project is removing certain mixed-use nodes previously offered in the Barracks / Rugby, Greenbrier and North Downtown neighborhoods. This will prevent more residential and commercial activity in these areas. The project also significantly reduces density in the Lewis Mountain neighborhood.
The project proposes new definitions of residential categories. Under this project, general residential areas will now allow housing up to four units only if the fourth unit is affordable. Previously, only three-unit dwellings were allowed. The height of the buildings can go up to two and a half storeys, against three and a half storeys previously.
According to the new project, medium-intensity areas may include "house-size" multi-unit buildings of up to 12 units, secondary suites, cottage lots, townhouses and townhouses. in row. Medium intensity zones would also limit buildings to three stories, four in some circumstances, up from four and a half allowed in the May draft.