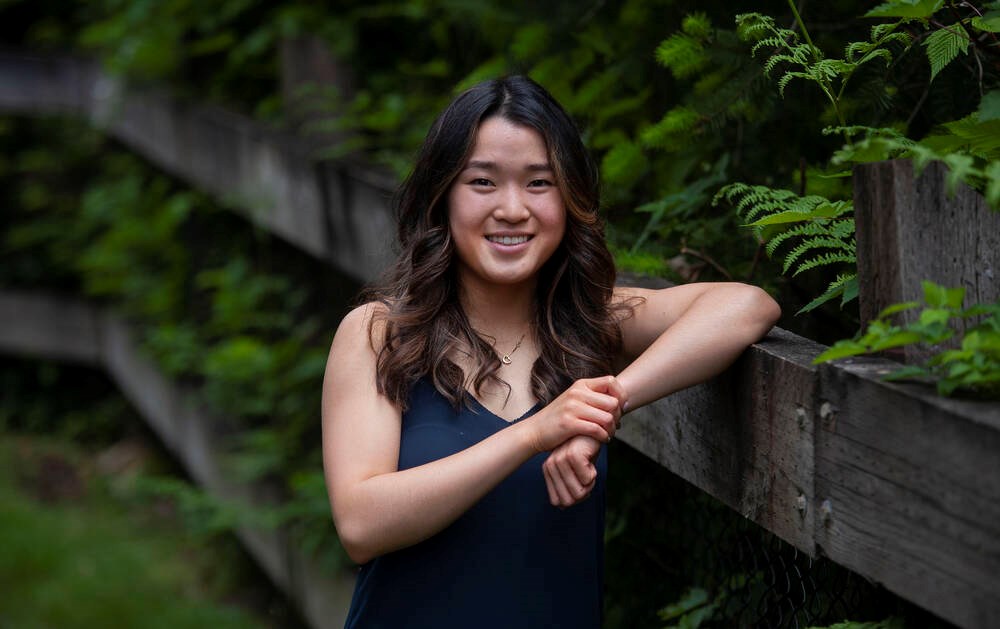 Tsek'ene, Farsi, Punjabi, Tagalog: The Push to Diversify Languages ​​in Schools
Students can study 18 indigenous languages ​​and 12 international languages, but not in all schools. There are calls for more options as BC becomes more diverse.
Nine-year-old Armiti Atayi is taking private Farsi lessons but would prefer to learn the language at his public school in West Vancouver in a classroom with all his friends – which may be possible one day, if the Ministry of Education endorses a proposed new Farsi curriculum.
"So when I go back on vacation to Iran, I can read signs and read books and watch Persian TV and cartoons," said the Westcot Elementary 3rd grader.
His father, Omid Atayi, argued that it was "too late" for Farsi to be offered in public schools given the rapidly growing Persian community in British Columbia.
"It would be a dream come true," Atayi said. "We want our children to be close to our culture, making a meaningful connection through language. … So they can read books, read poems and write their own name. And a good example would be when they returned home (in Iran), they can communicate effectively with their relatives or children of their age.
If the Department of Education accepts the proposed new Farsi curriculum developed and approved last month by the Coquitlam School Board, it will become the ninth language, in addition to English and French, for which the province has guidelines. official course guidelines. The others are French, German, Italian, Japanese, Korean, Mandarin, Punjabi, Spanish, and American Sign Language.
The province also has a curriculum for 18 First Nations languages, and the Department of Education said in an email that more are "in development."
Three additional languages ​​are offered in a small number of districts using a "locally developed" curriculum, as opposed to a ministry-approved curriculum, such as Russian in Prince George and the Comox Valley, Arabic in Victoria and Croatian in Burnaby, although there is not always enough demand to hold these courses every year.
Most of British Columbia's approved languages, with the exception of English, French and Spanish, are only taught in a small number of schools, where there is enough interest from share of students and enough qualified teachers.
In this 2021-22 school year, only 34,000 students took a secondary language other than English or French or were not involved in an immersion program, according to Ministry of Education data provided. at Postmedia. This represents less than 10% of the 564,000 elementary and secondary students in British Columbia.
In British Columbia, all students must take a second language from grades 5 to 8, unless they have so-called diverse needs, receive English as a second language services or are in an immersion program. French is the default language if a district offers no alternative, the ministry says. Secondary secondary languages ​​are optional.
Nearly a third of B.C.'s 60 school districts did not offer secondary language classes beyond English or French in the 2021-22 calendar year. However, the ministry says the courses offered by the districts fluctuate from year to year depending on enrollment.
The Vancouver School Board, for example, this year offered second-language classes in French, Spanish, Mandarin, Japanese, and Italian, and in recent years has also offered Korean, German, Russian, and Punjabi. The VSB also runs immersion programs in French and Mandarin.
After French, Spanish was the most popular secondary language, with more than 20,000 students enrolled in two-thirds of BC school boards. Punjabi as a second language, by comparison, was only offered in six districts and only 2,125 students took it this year.
About 11 of 18 Indigenous languages ​​were taught this year to a total of 1,515 students in a handful of schools, the vast majority of them in the north, on Vancouver Island or in the interior. The most common were 233 Kwak'wala students in the Campbell River and North Vancouver Island districts, and 219 secwepemctsin students in the Cariboo-Chilcotin and Kamloops-Thompson districts.
Chilliwack appears to be the closest city to Greater Vancouver to offer an Indigenous language, with 106 students studying Halq'eméylem this year. The Vancouver School Board, however, said in an email that it was working with the Musqueam, Squamish and Tsleil-Waututh Nations with the goal of one day offering programs in the Hən̓q̓əmin̓əm̓ and Skwxwú7mesh languages.
According to Statistics Canada, British Columbia has the most Indigenous languages, but they are spoken by an increasingly small number of people.
"I would like to see the province provide more support for the revitalization of Indigenous languages ​​in British Columbia because it is the province with the most diverse Indigenous languages ​​and they are at risk," said Rome Lavrencic, a francophone from New Westminster. teacher who served on a language committee of the BC Teachers' Federation for 16 years.
Lavrencic said he recently met with representatives from various universities and colleges who indicated that there is a renewed interest among students in learning Indigenous languages, but the challenge at the post-secondary level is the same in schools. secondary: the classrooms must be full, otherwise it is not financially feasible to organize the lessons.
Another challenge in delivering these programs is finding enough books and other educational resources. While the federal government provides additional resources for French classes, Lavrencic said "minority languages, like Japanese, German, Mandarin and Punjabi, don't get as much in terms of recognition and funding." .
Despite these shortcomings, British Columbia should offer even more languages ​​in its schools, such as Filipino Tagalog, argued Lavrencic, president of the BCTF's Association of Modern Language Teachers.
"There are so many different benefits to learning a foreign language," added Wendy Yamazaki, a Japanese teacher at Delta who is treasurer of the BCTF Language Committee. "It just gives you that global perspective, that understanding of cultures, and understanding of others in different areas."
In response to questions about whether British Columbia will introduce more languages ​​into public schools, the ministry said it is up to teachers and community groups to first develop new language programs they would like to see taught. . It is also up to the districts to recruit the necessary teachers, but the ministry says it provides some assistance.
Twelve years ago, Coquitlam launched a Mandarin immersion program. Abby Chow was part of that first group of students and is now part of its first class.
Although his parents do not speak Mandarin, the 12th grade student at Gleneagle High School leaves the public school system able to speak it fluently.
"It will open a lot of doors for me if I want to study an international language or travel to Asia," said Chow, who will go to UBC next year to study science and play on the team. golf. "I'm super grateful."
Coquitlam is one of the very few districts in British Columbia that offers Mandarin immersion and the program often has a waiting list, said Sophie Bergeron, Coquitlam's language and culture coordinator.
"Mainly due to a shortage of teachers, we cannot expand our program, even though we have more demand than we have space for students," she said, adding that the same goes for its French immersion classes.
His district became the first in British Columbia to endorse the new Farsi curriculum, developed by teachers in Coquitlam and Surrey, with the help of a professor from Simon Fraser University. It is currently being reviewed by the province, which will decide later this year whether it meets all the requirements to become an authorized language course, the ministry's email said.
Bergeron said Coquitlam has no plans to offer Farsi lessons in the near future, primarily due to a shortage of Persian teachers and scheduling issues. However, the district sponsored the program in hopes that Farsi could one day be added to the list of languages ​​that grade 11 and 12 students can "challenge", meaning that if they are fluent in the language, they can take an exam and earn high school credit.
"I hope a challenge exam will be developed so that these students have at least one way to have their (Farsi) language recognized for credit," Bergeron said. "Maybe another district would be willing to go" with classes.
And that is exactly the outcome hoped for by Amir Bajehkian, who founded Farsi dar BC five years ago to push for his mother tongue to be taught in schools. While he is grateful that Coquitlam sponsored the program, he hopes classes will be offered on the North Shore, where the largest Persian community in British Columbia lives.
"We are primarily focused on the North Vancouver and West Vancouver school districts," he said, adding that one of the main reasons is the number of Farsi-speaking teachers readily available there.
Bajehkian spoke with the districts and asked them to consider offering Farsi classes at Handsworth and Carson Graham in North Vancouver, and at West Vancouver Secondary and Sentinel in West Vancouver.
"I think it's a big step in the right direction," said North Vancouver Deputy Superintendent Chris Atkinson. "I think it's important that students see themselves represented in the program. … It helps build a diverse culture in schools.
Although he said Handsworth and Carson both had large populations of Persian students, he cautioned that there was a lot to do before students were seated in a Farsi class. Assuming the ministry approves the program, secondary school principals then have to decide if they have enough teachers and students, and then have to find room in their schedules.
The earliest Farsi that could be offered is September 2023, Atkinson said.
The District of West Vancouver said it would review the Farsi proposal over the coming year.
Bajehkian estimates there are up to 90,000 Iranians and up to 30,000 Afghans in the Lower Mainland, and said those numbers are growing. And he is proud that the two communities have come together to create and push for this program.
"With the Farsi-speaking community, the Iranians and the Afghans, in Canada, and in British Columbia in particular, we are coming to a point where we are becoming more established. And, in my opinion, now is the time to preserve and protect our language for our children and to share it with our neighbours," he said.